Beera Constrictor (Bottle Opener/Blade) - Acid Wash Craters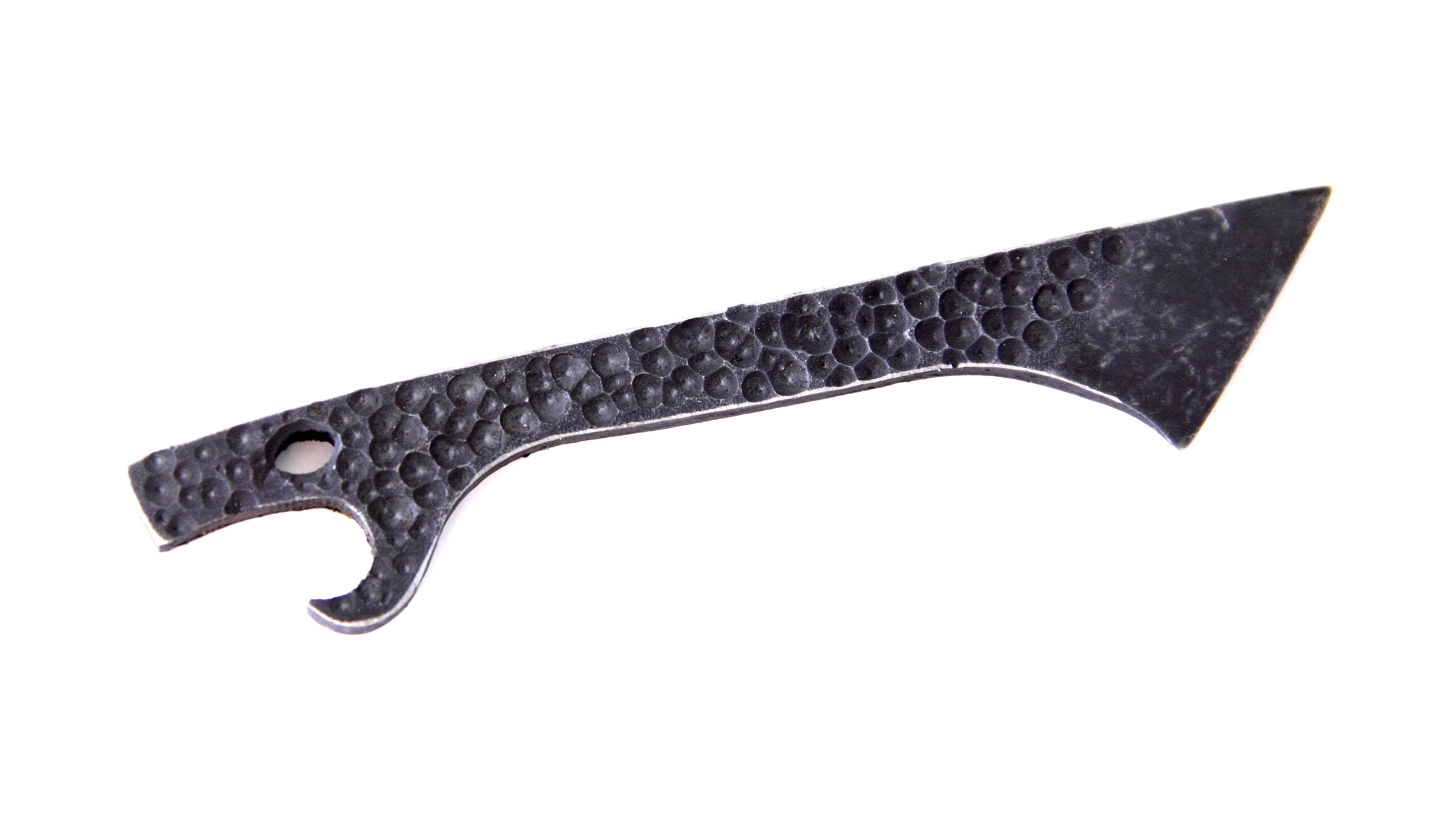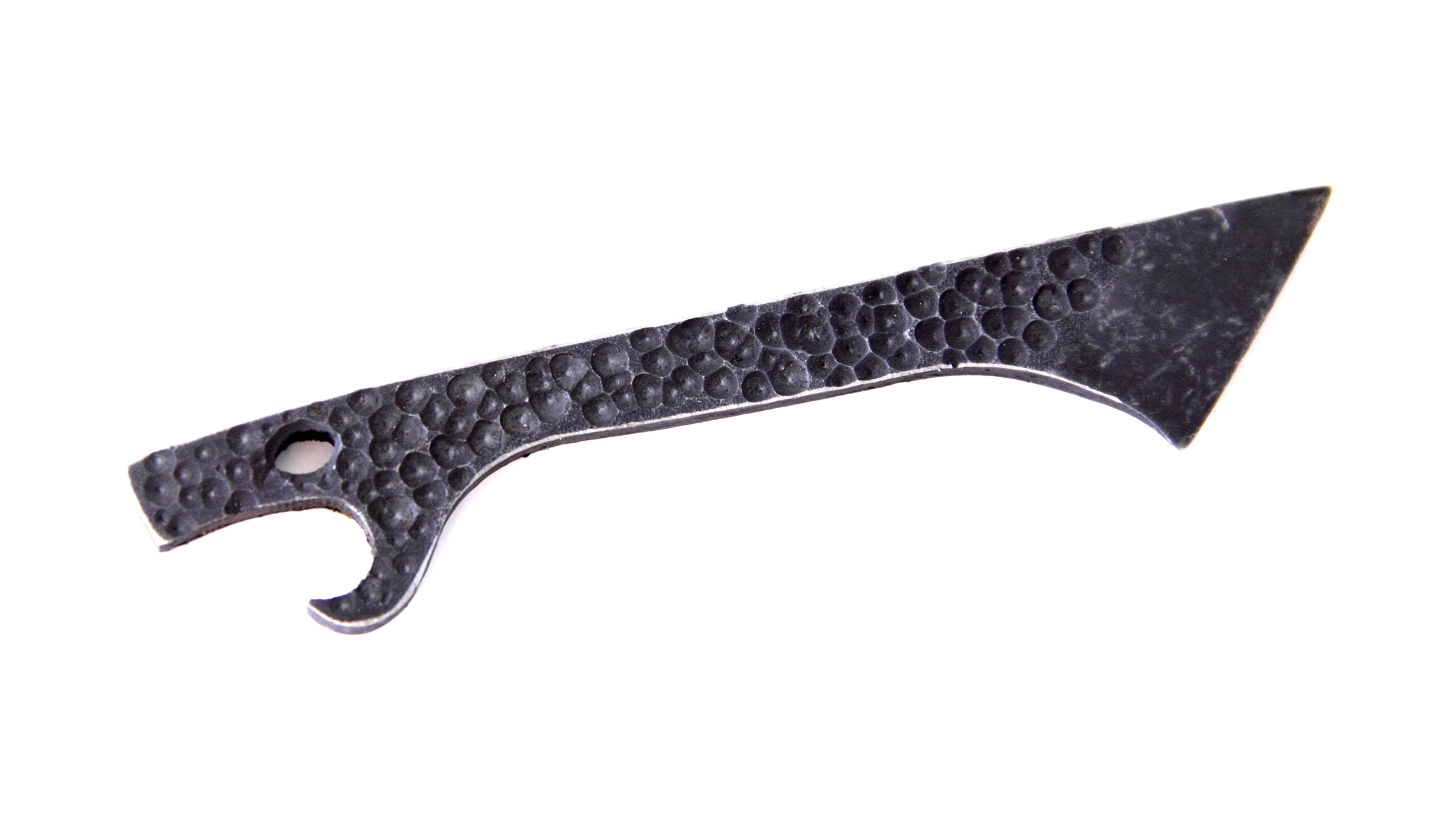 Beera Constrictor (Bottle Opener/Blade) - Acid Wash Craters
The Beera Constrictor (named for its snake-like appearance & drink-opening capability) is designed to be a versatile tool to carry with you. It features a bottle opener at one end and a small blade at the other. The Beera Constrictor comes with a black kydex sheath to keep the blade secure until you want to use it (to cut a lime, for instance), and the small eye hole is the perfect size to fit a key ring.
Note: We do the pattern on each Beera Constrictor by hand, so the specific crater pattern on your model may vary just slightly from the one pictured. Beera Constrictors are custom finished to order, so please allow for 3-5 days before order is shipped.
—————————————————
Specifications:
Overall Length - 4.25 in.
Blade Length - 1 in.
Sheath - Black Kydex (Sheath Example Pictured in Gallery)
Free shipping on all orders within the U.S. over $75! Use the code FREESHIPPING at checkout.
—————————————————