Everyday Carry
Our knives for everyday carry and outdoor use come in a wide variety of styles, but all of them are tools that will get the job done when you need them. We strive to create custom blades that are hardy yet still maintain a modern design aesthetic. For those times you need a sharp implement, you can be sure that your Stark knife will be up to the task.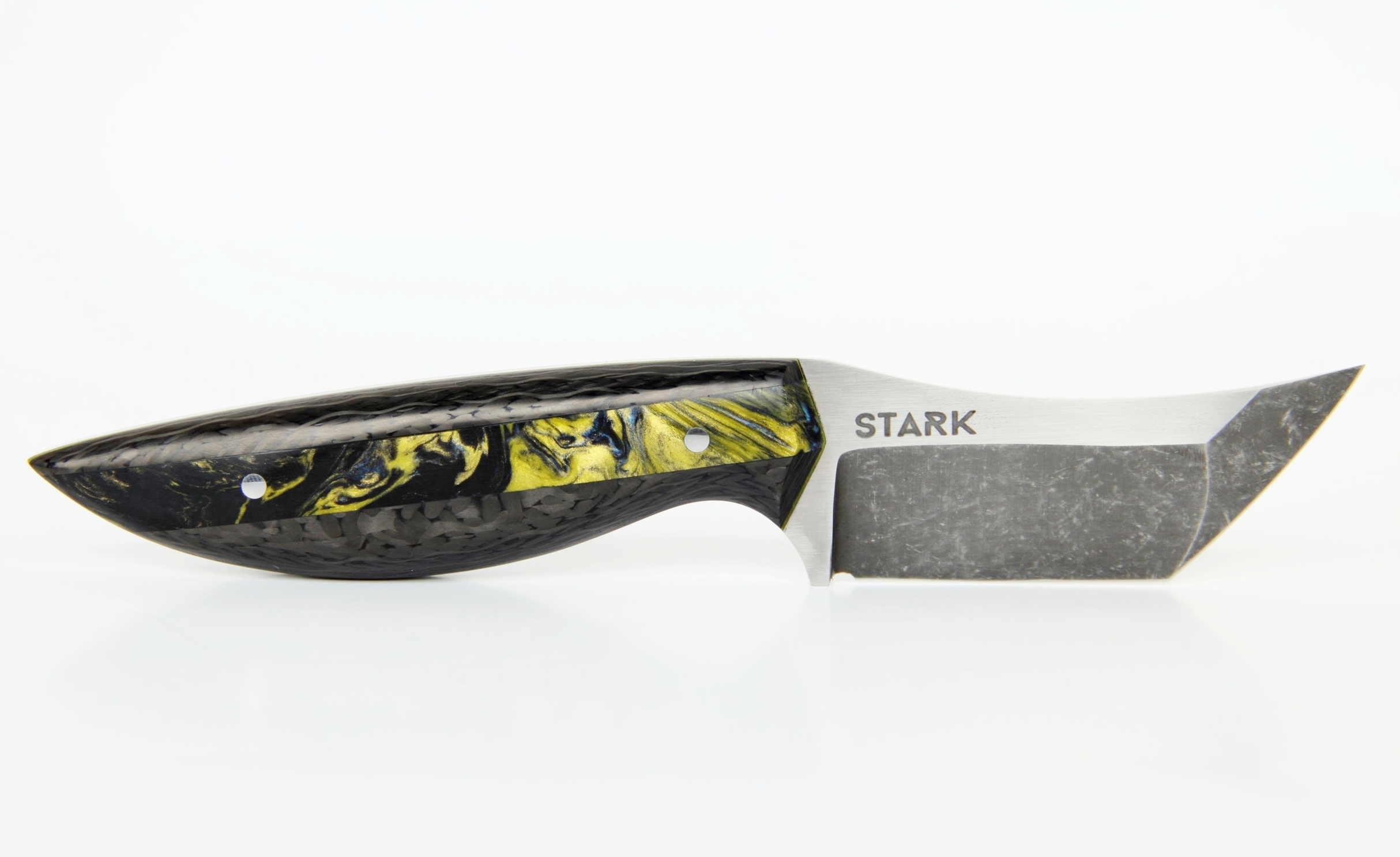 If you would like to purchase one of our knives, there are a few options:
Our Online Store has already-finished knives for sale, as well as Stark Creations stickers, shirts, and other products.
Our inventory changes often, so follow Stark Creations on Instagram @starkknives, like us on Facebook, and/or subscribe to our newsletter to receive the latest news on what we have available.
Stark creations instagram feed